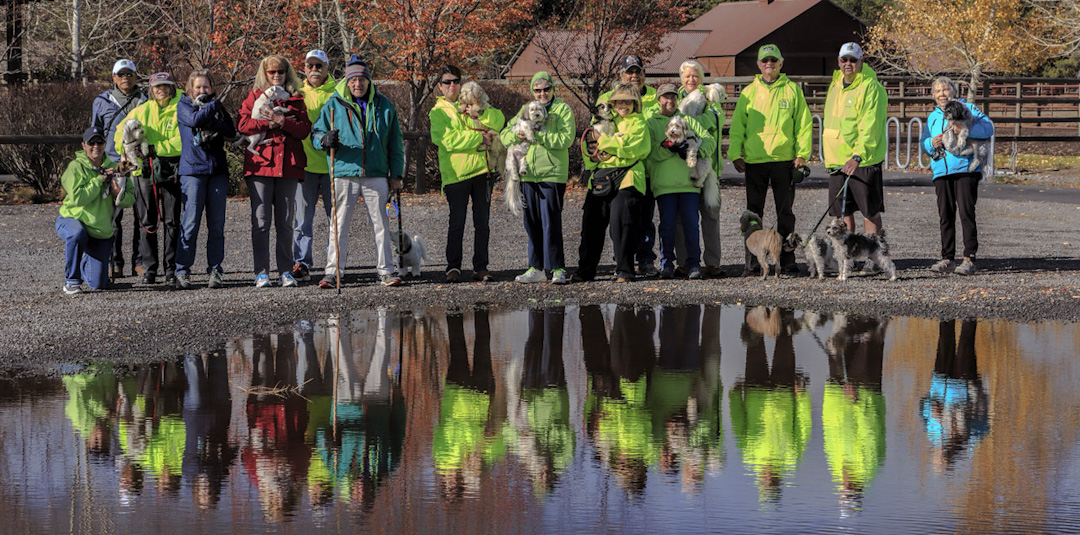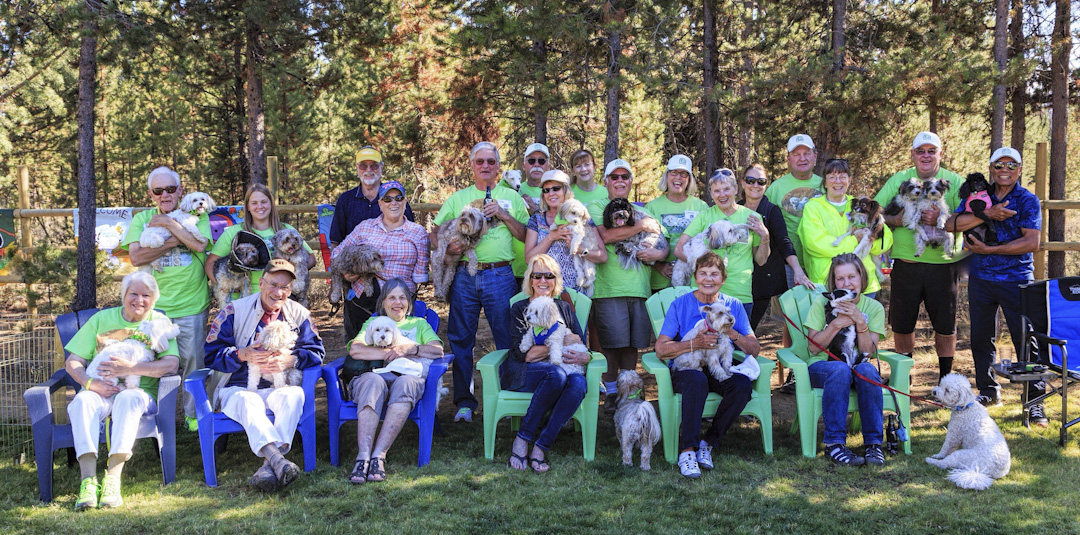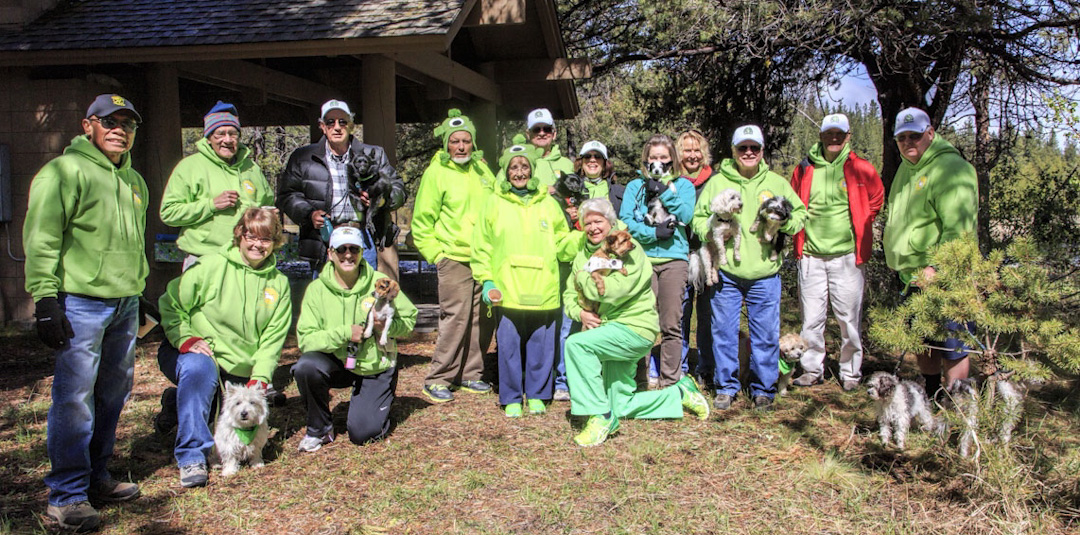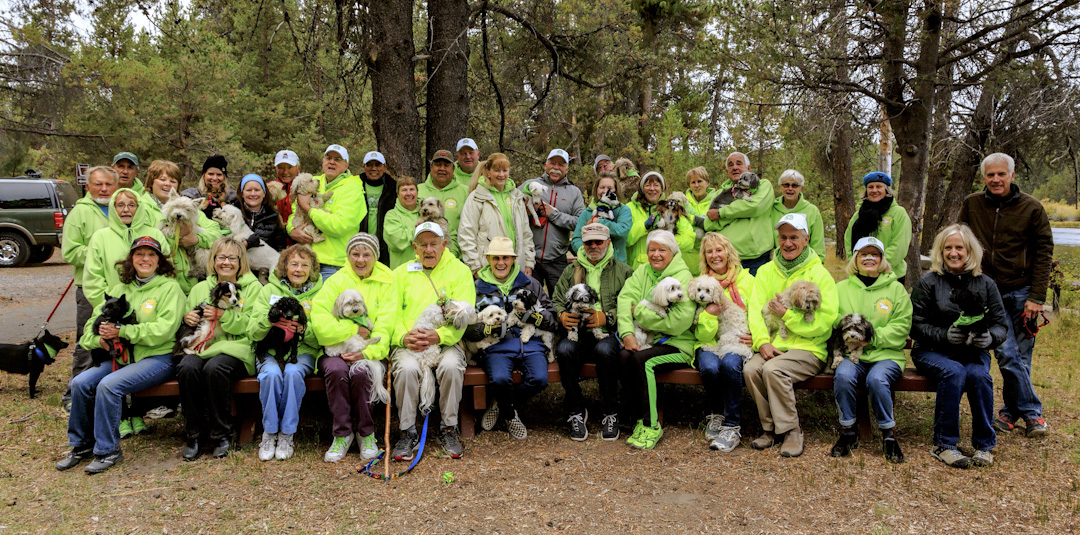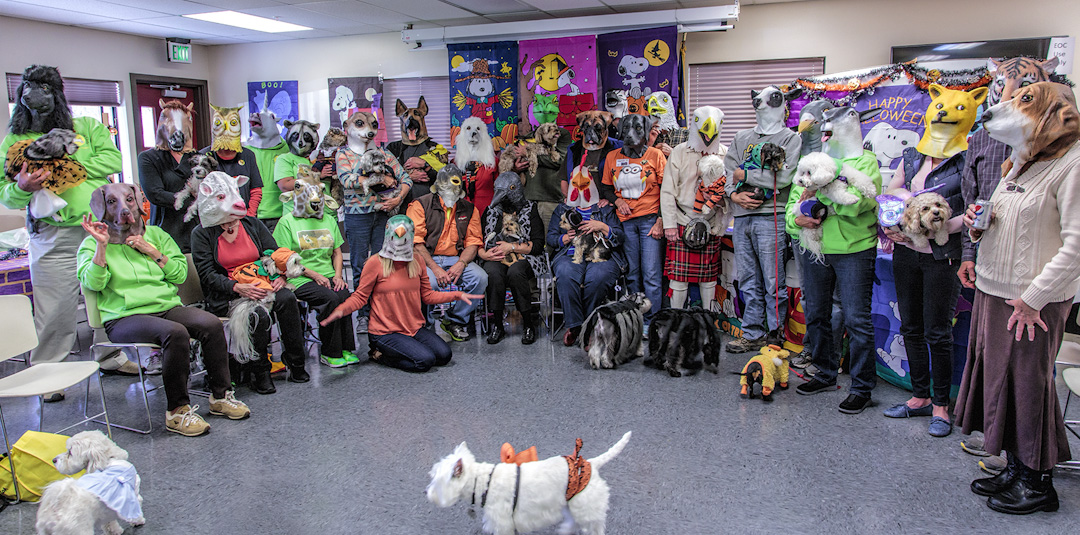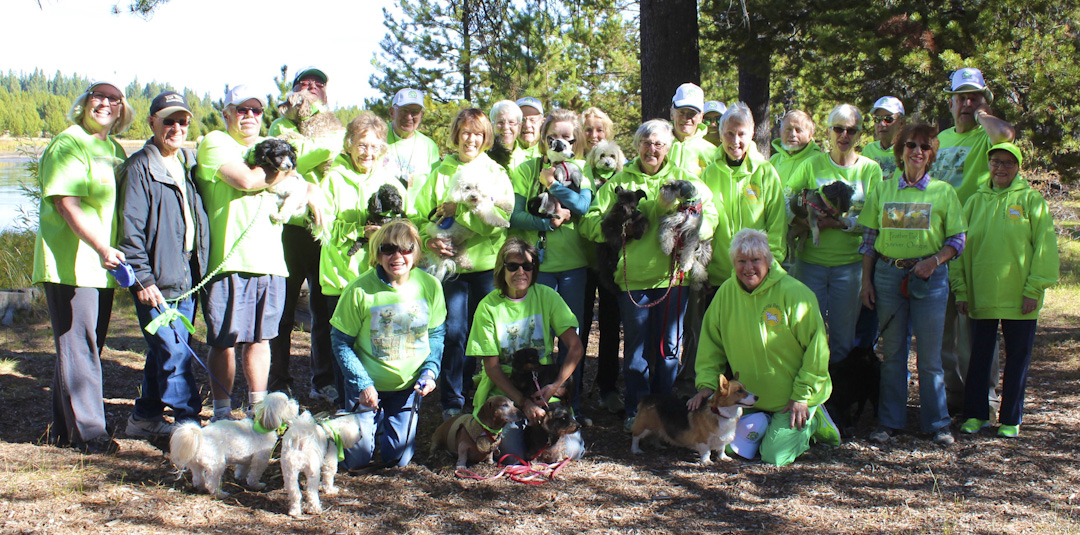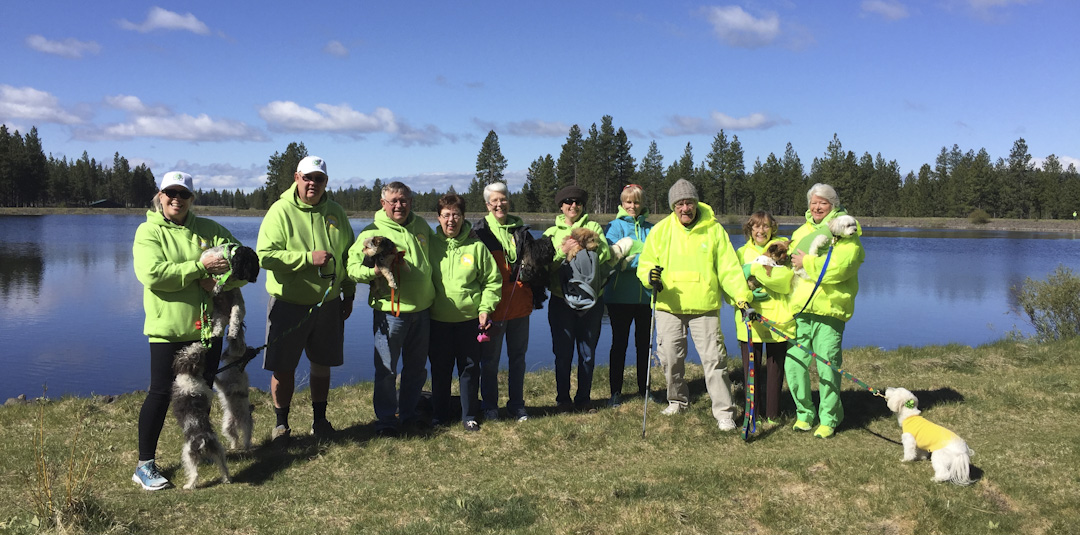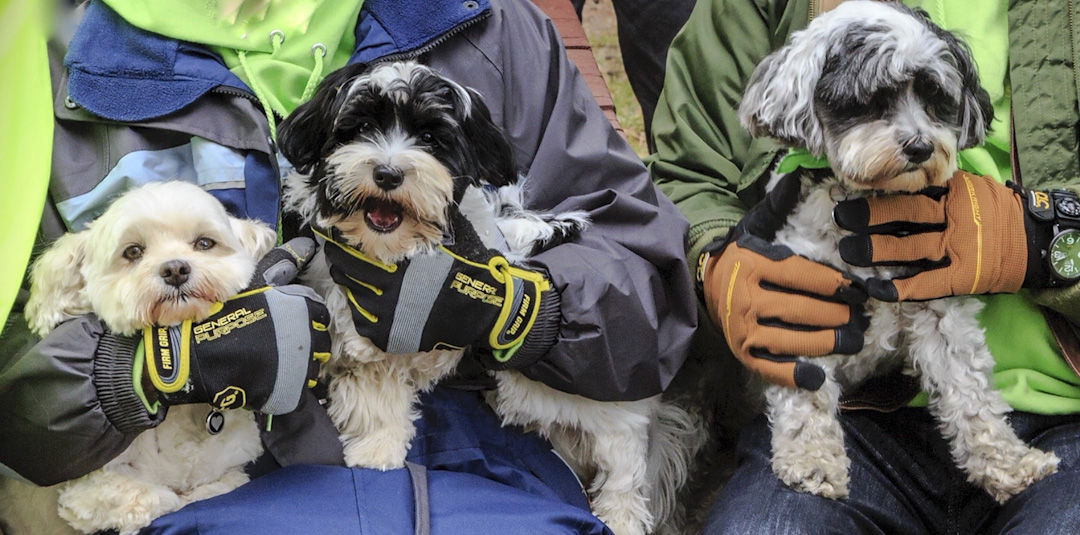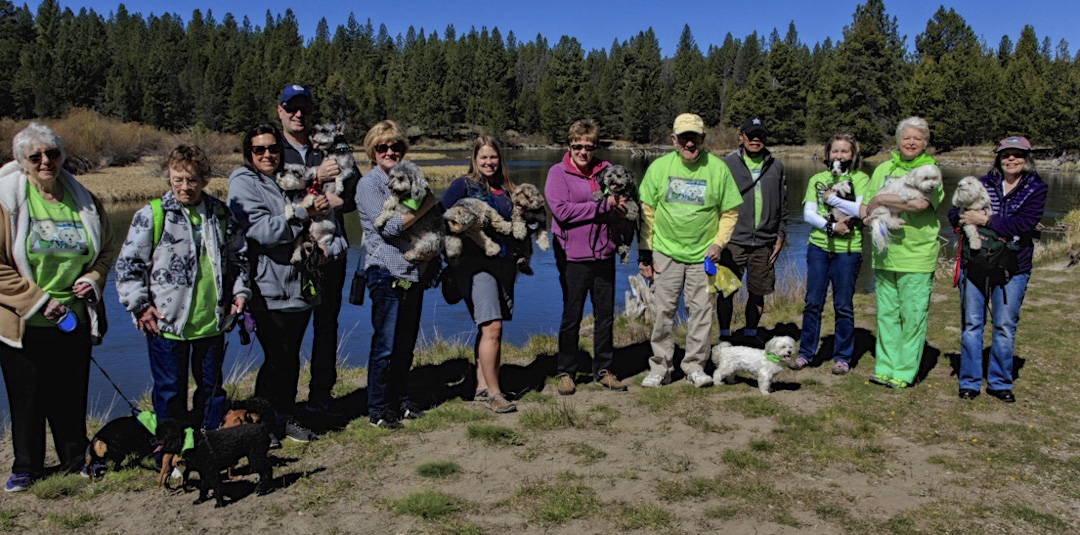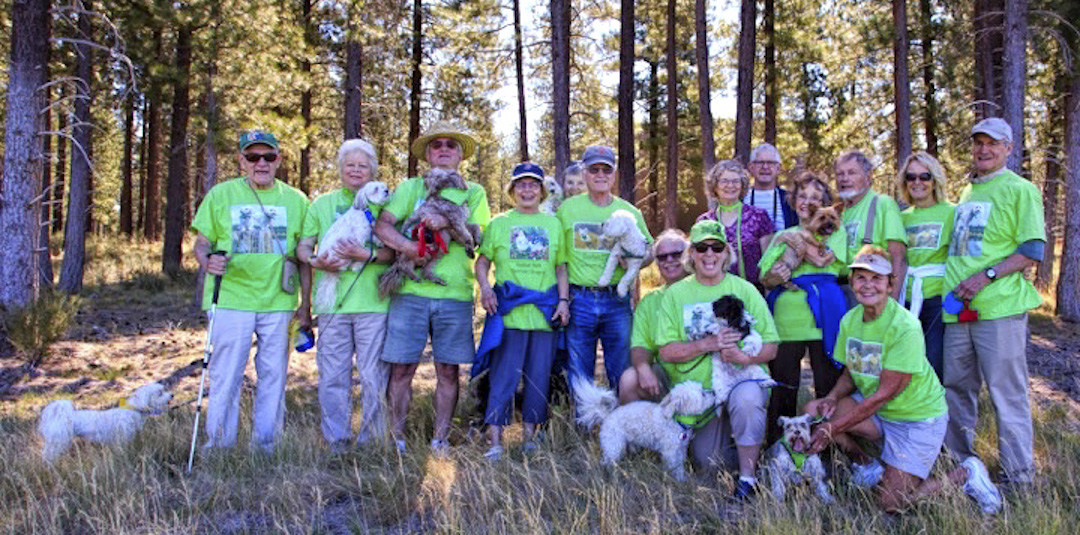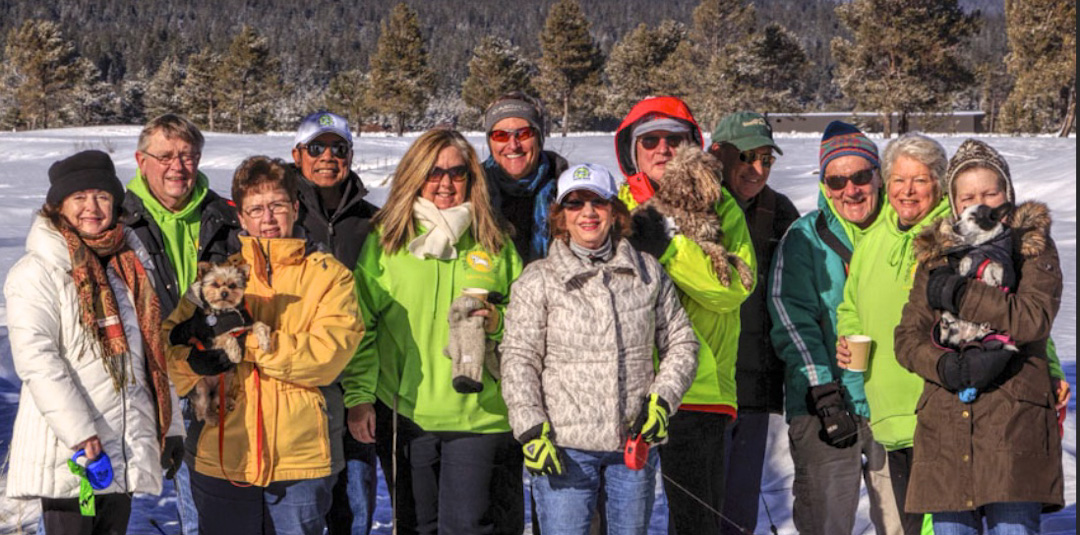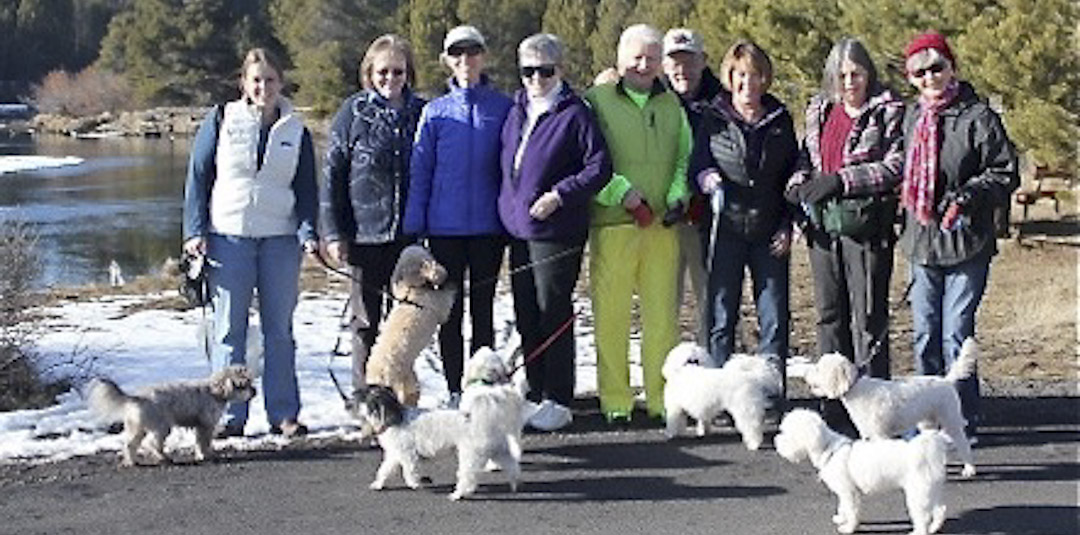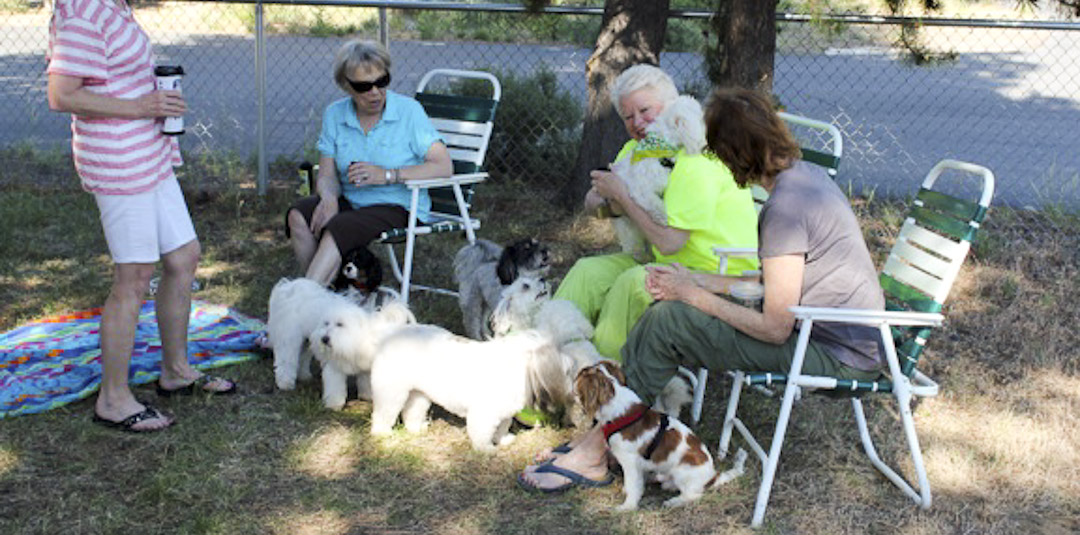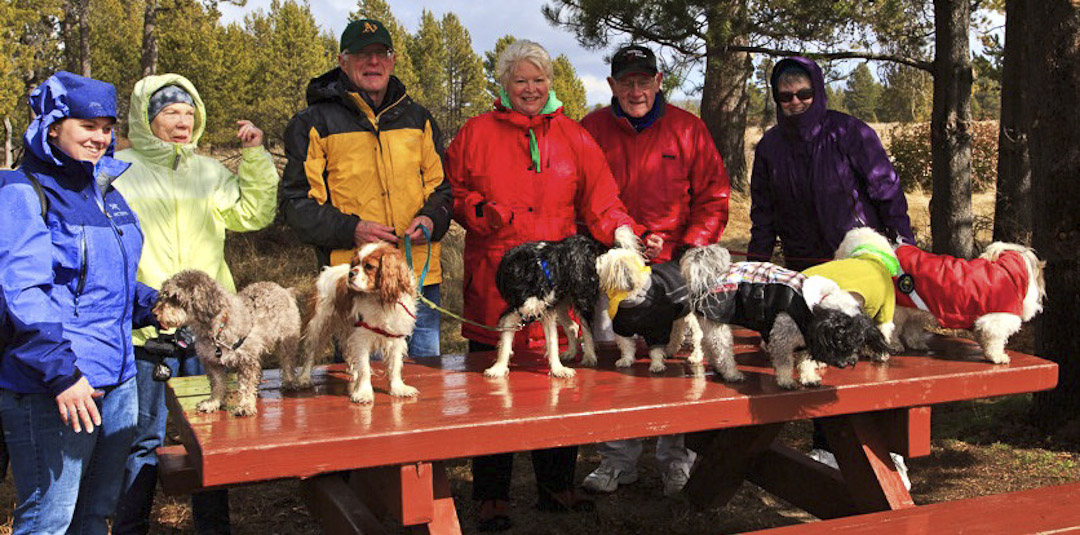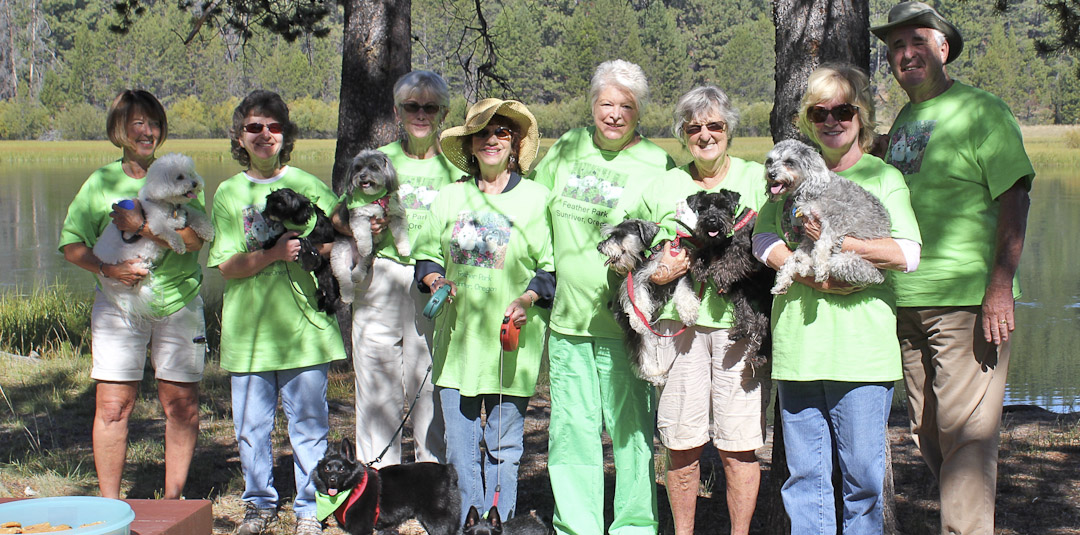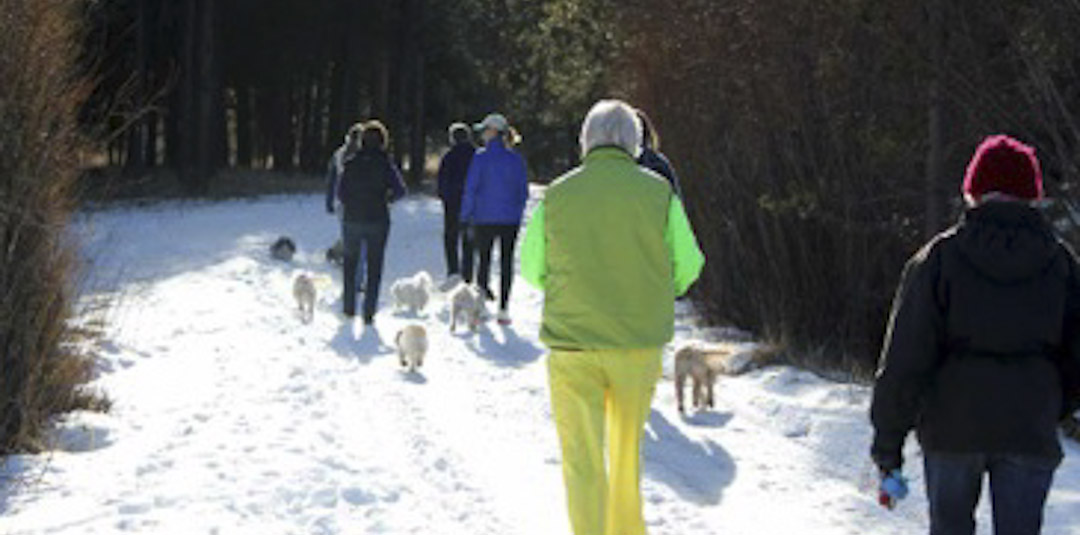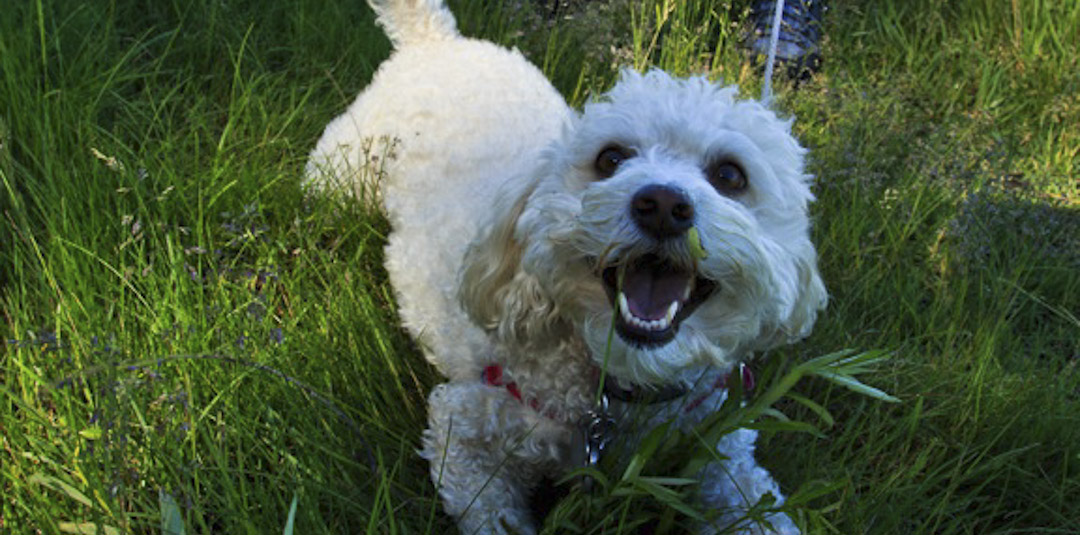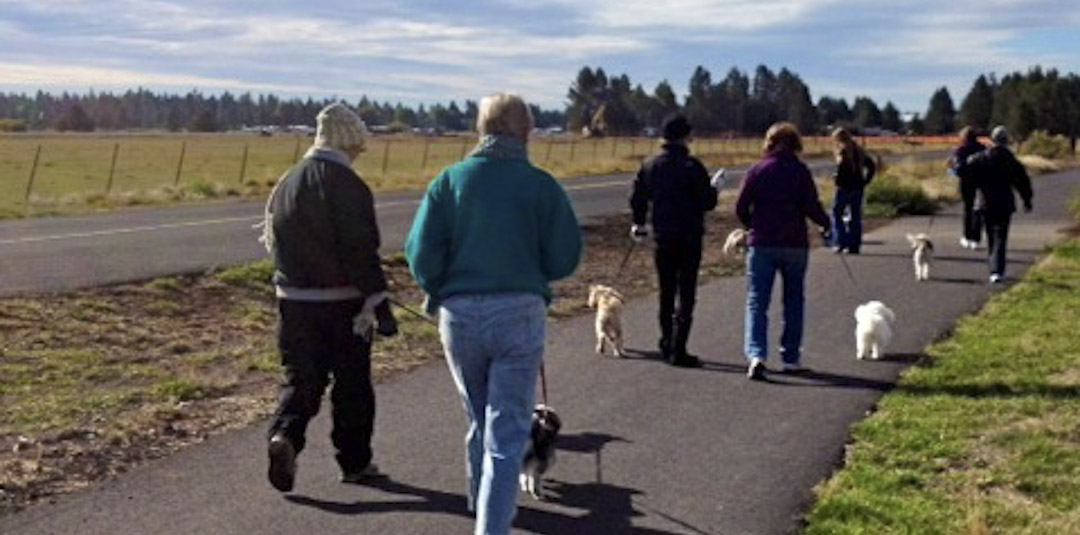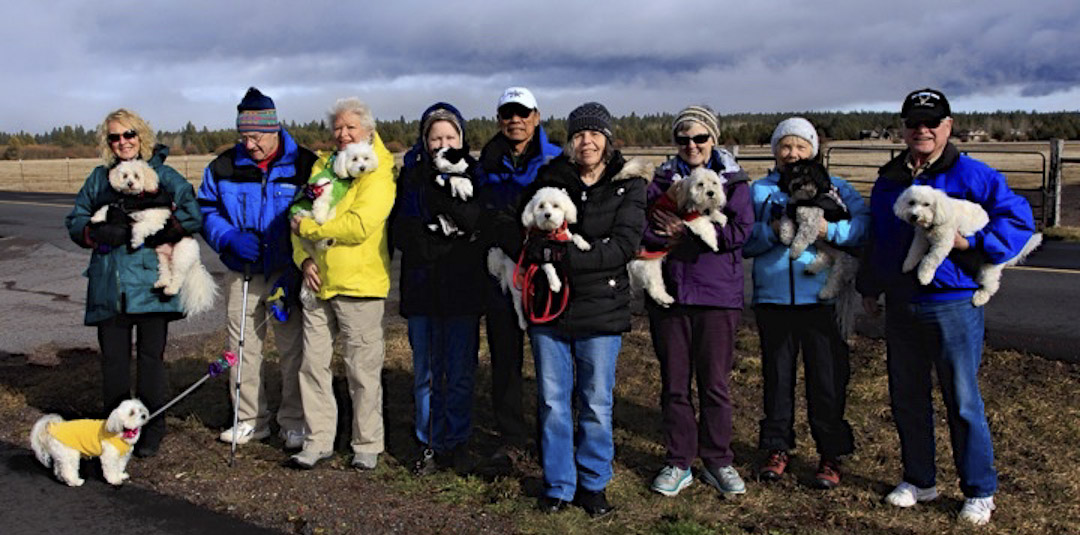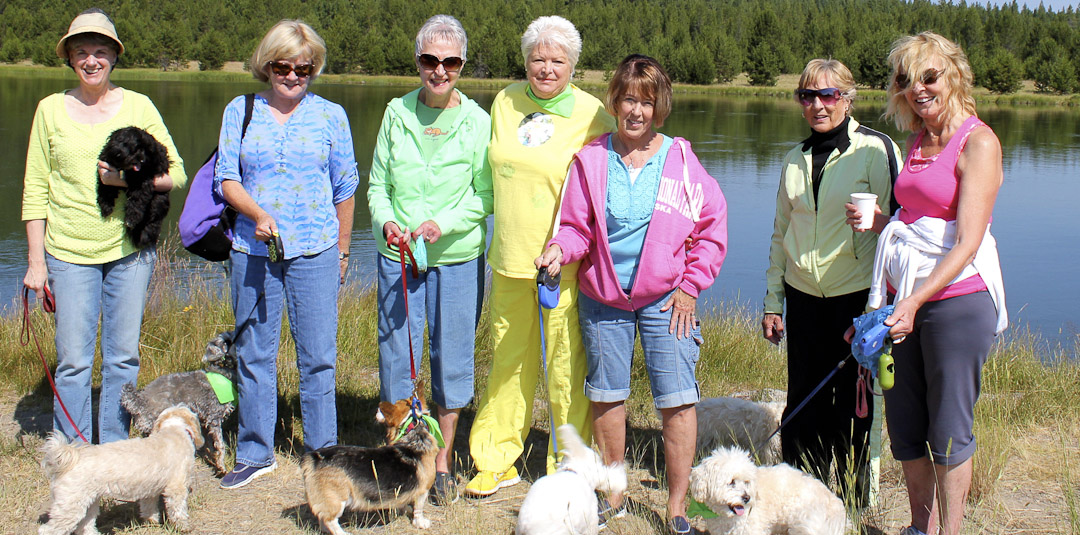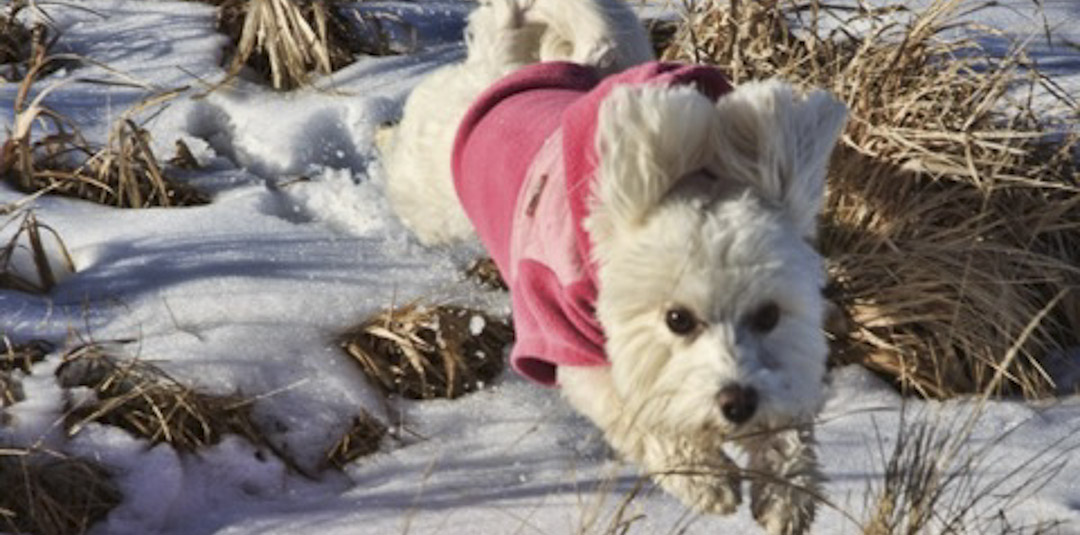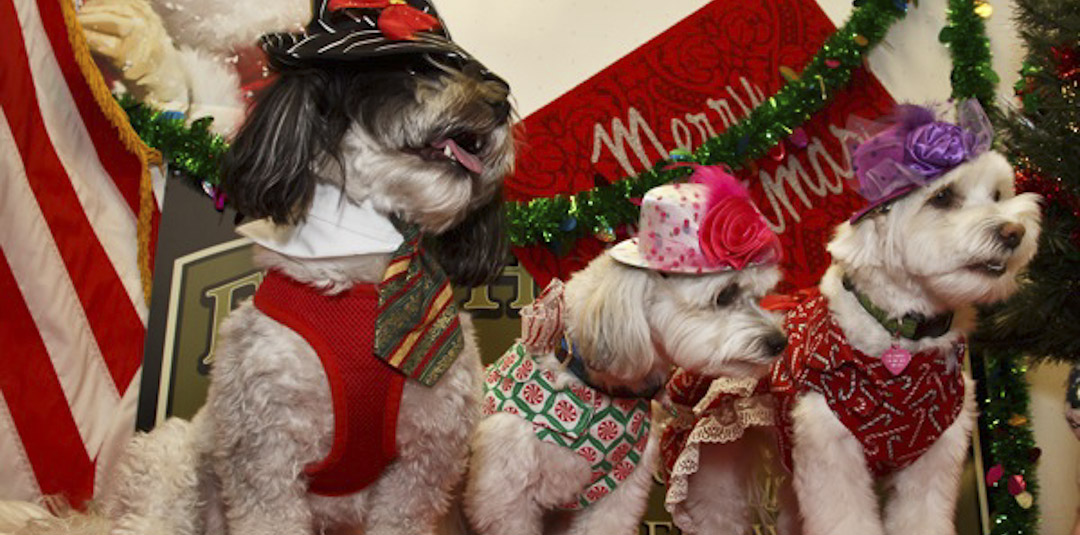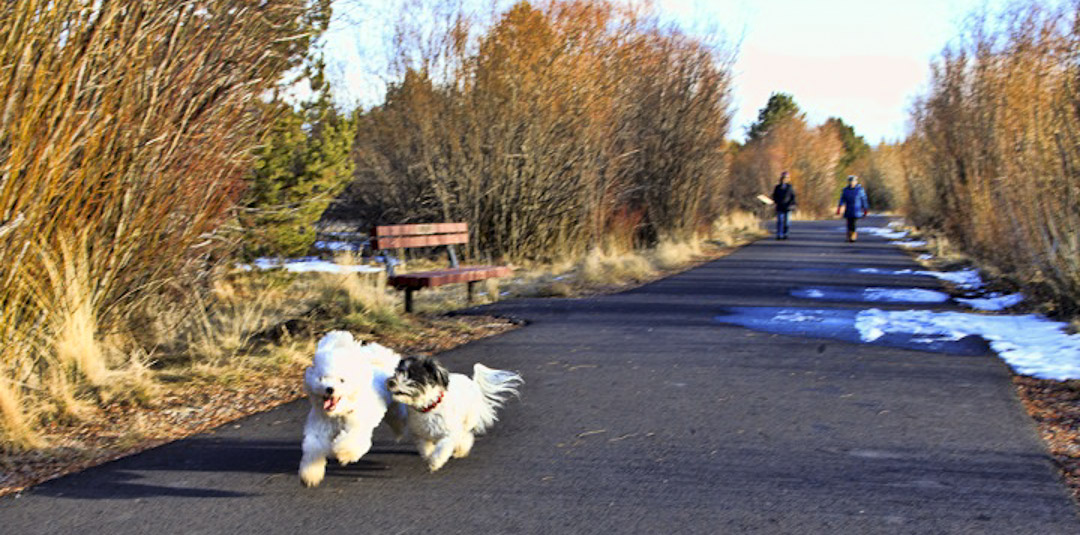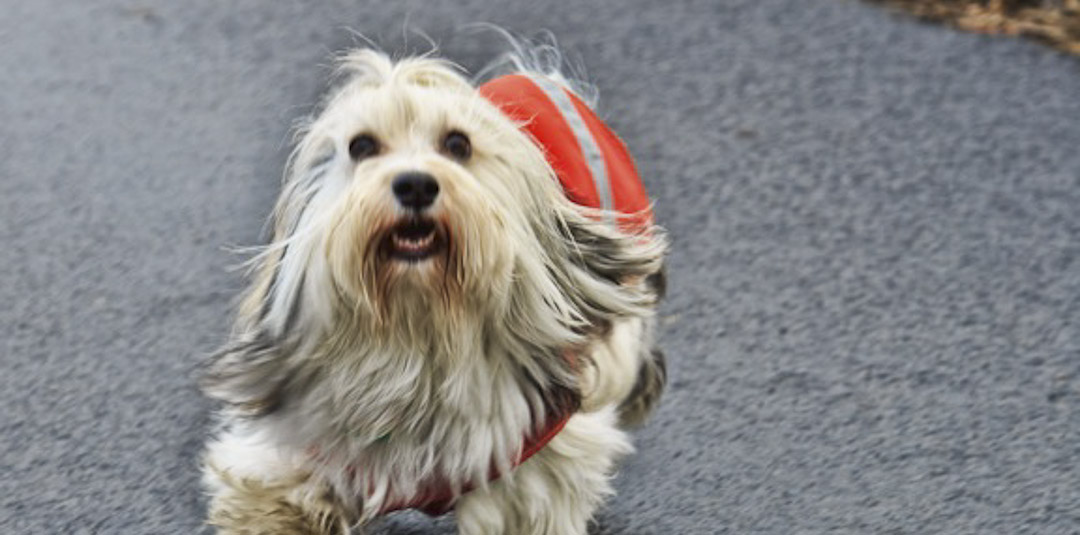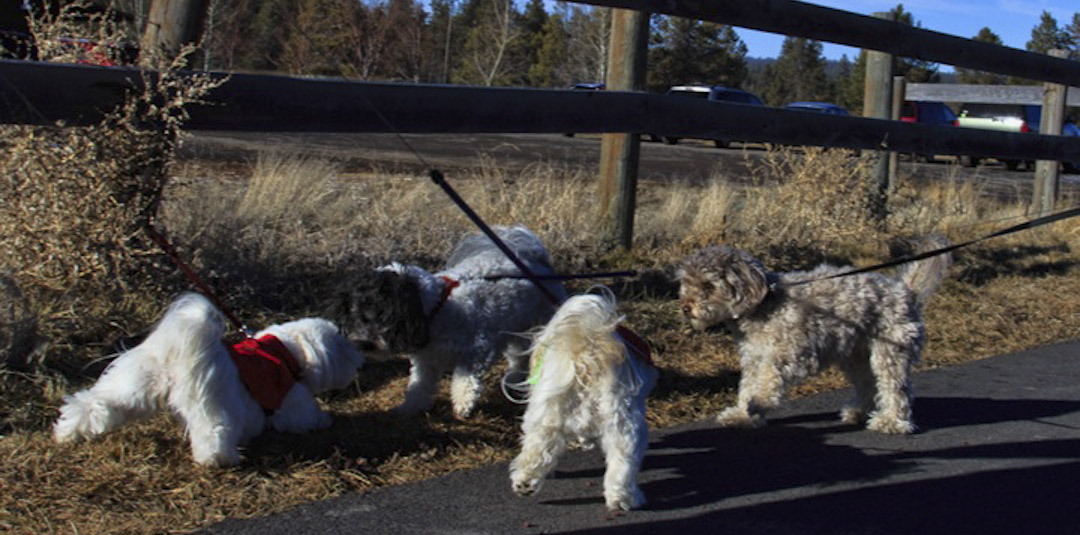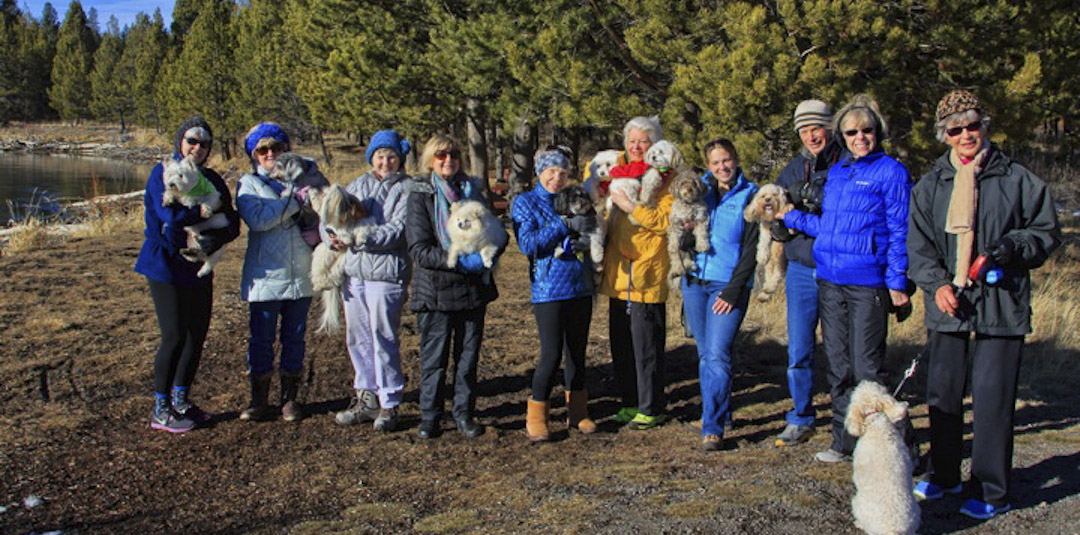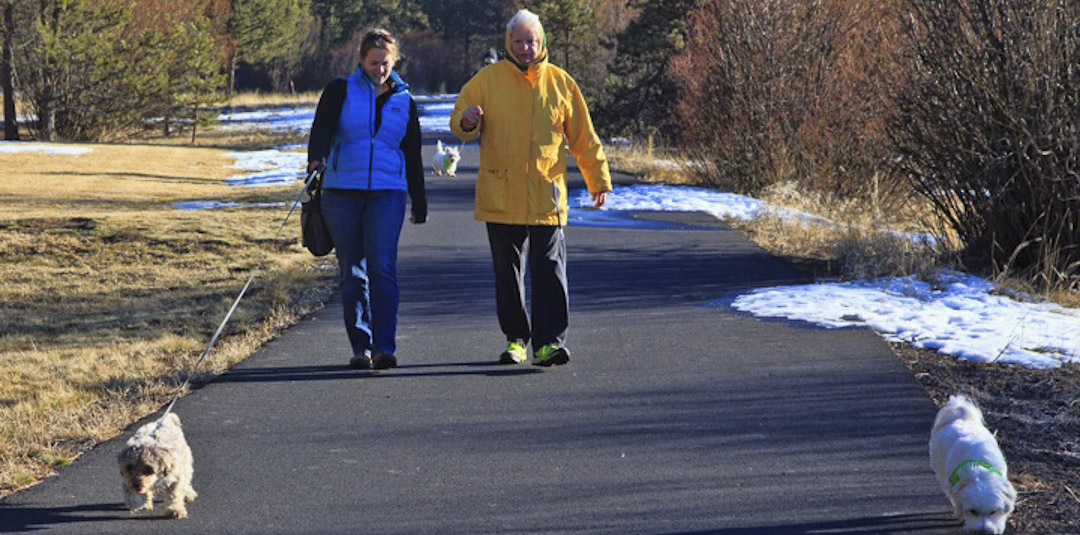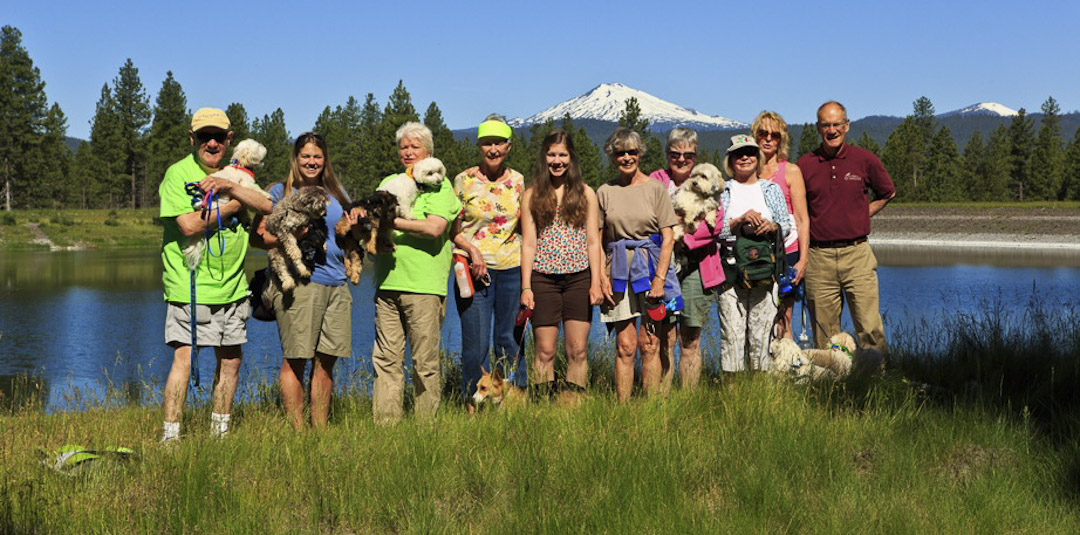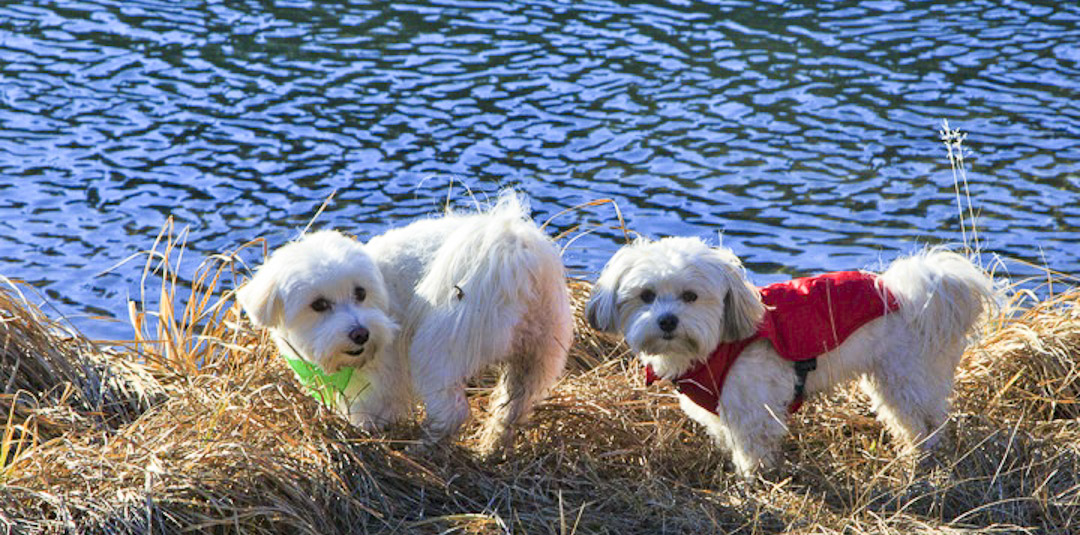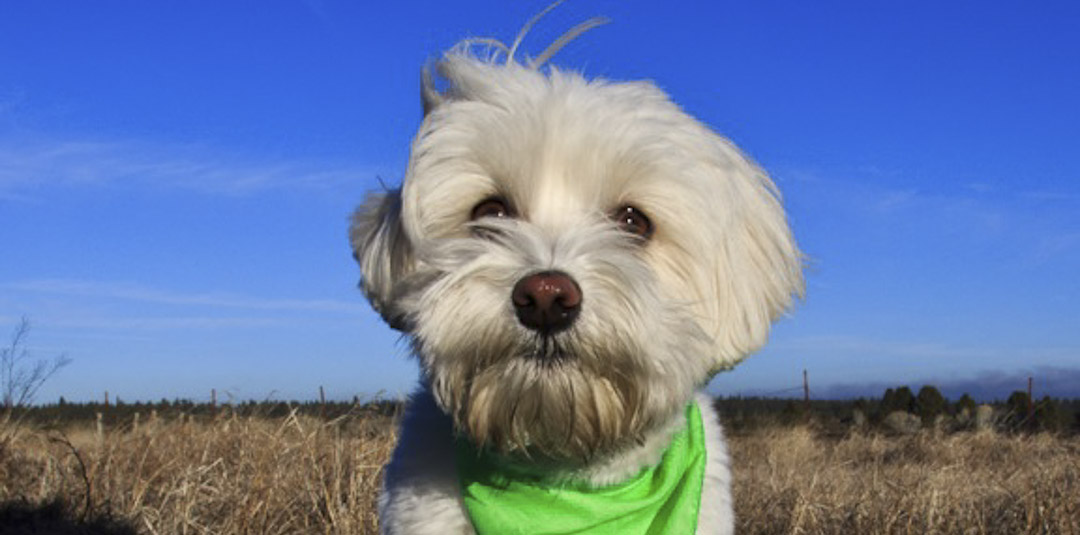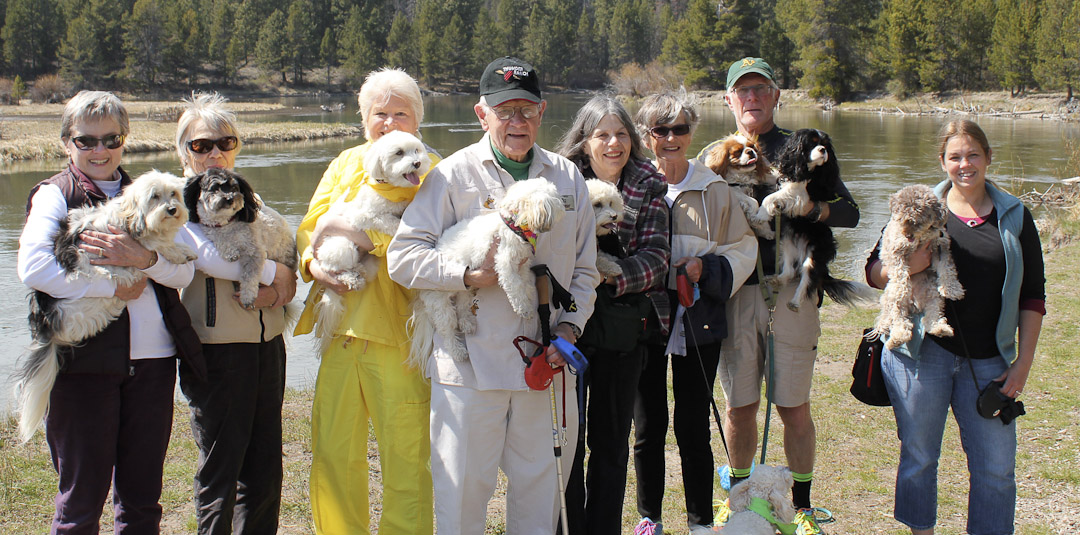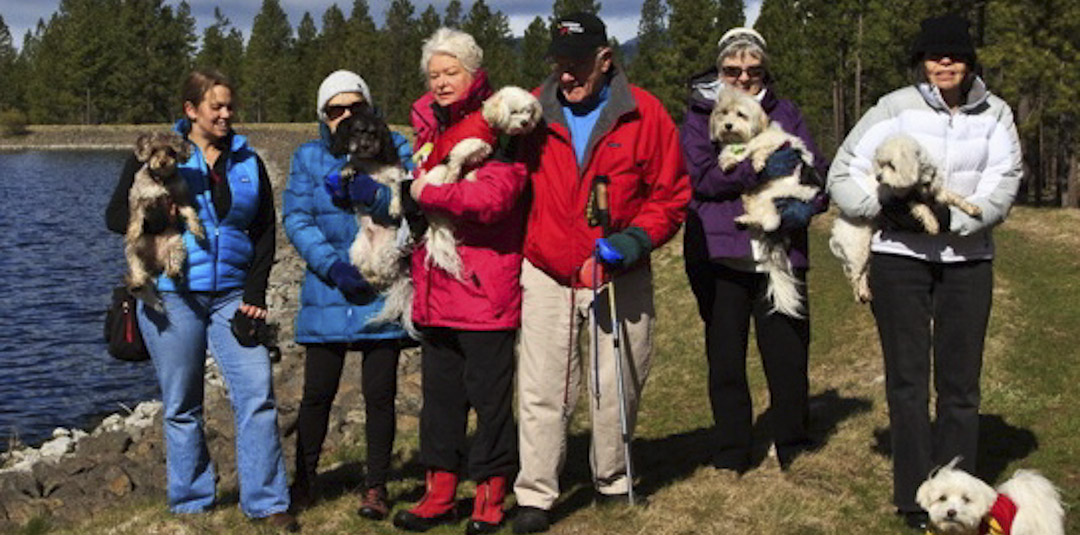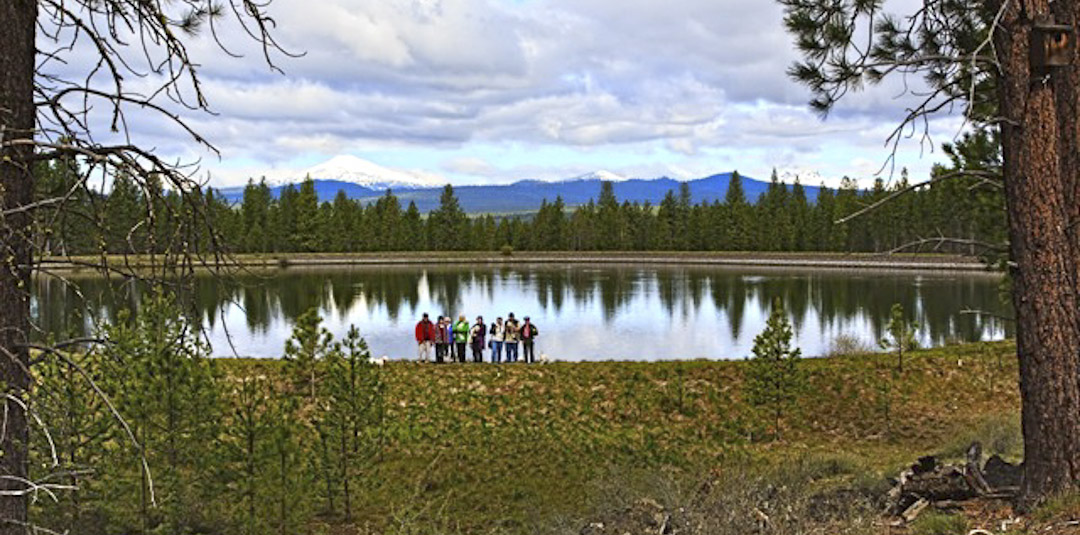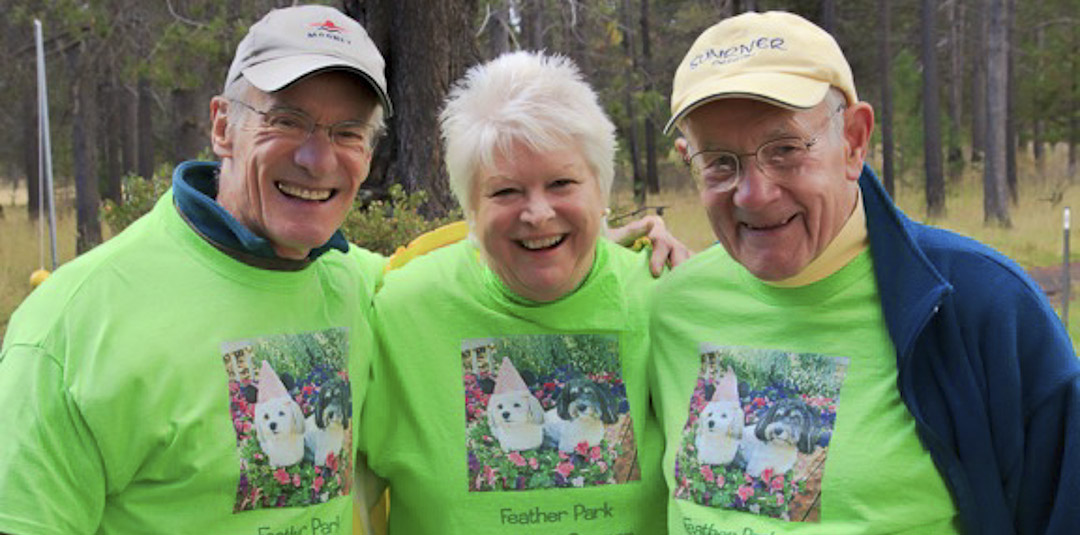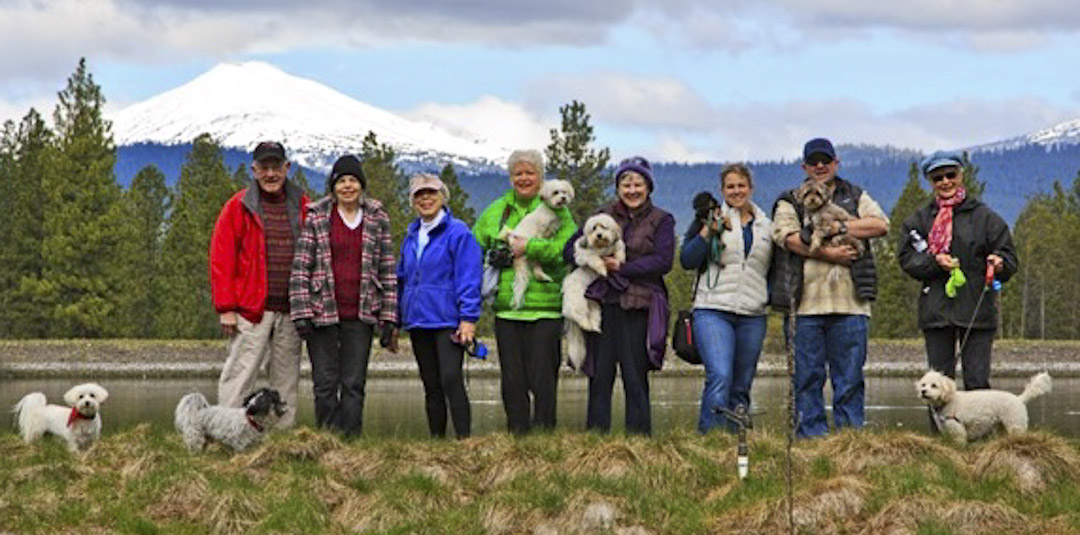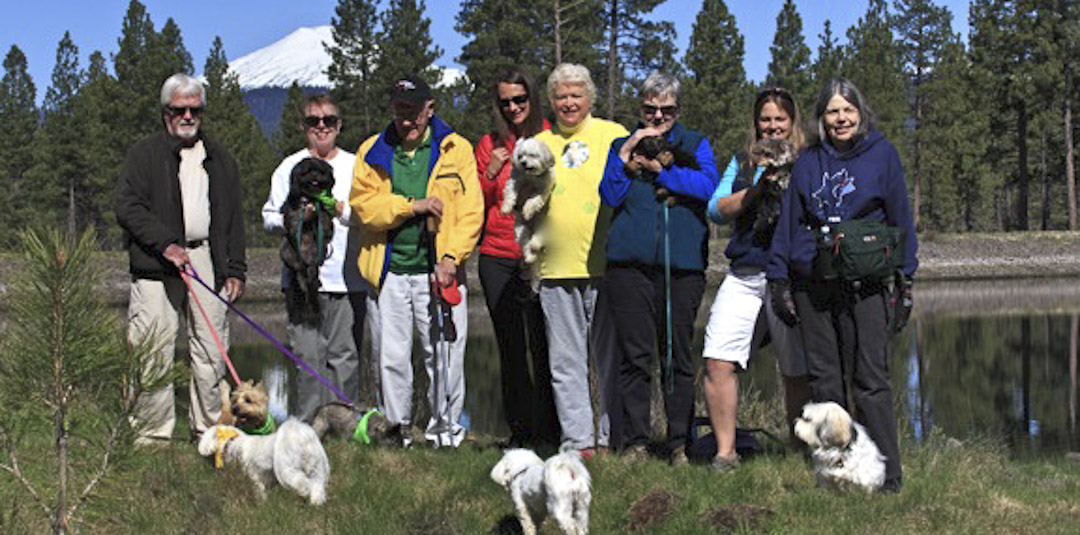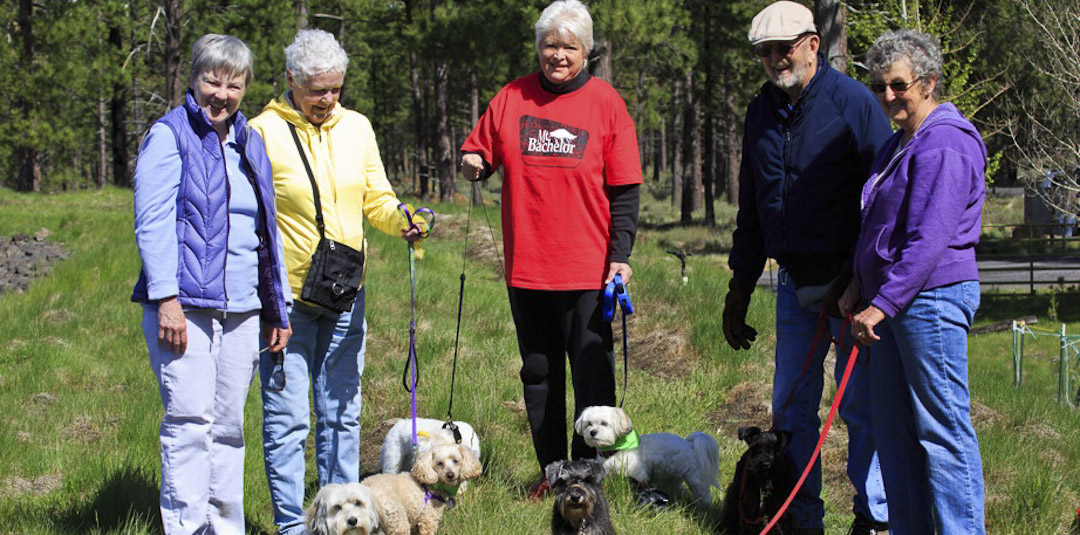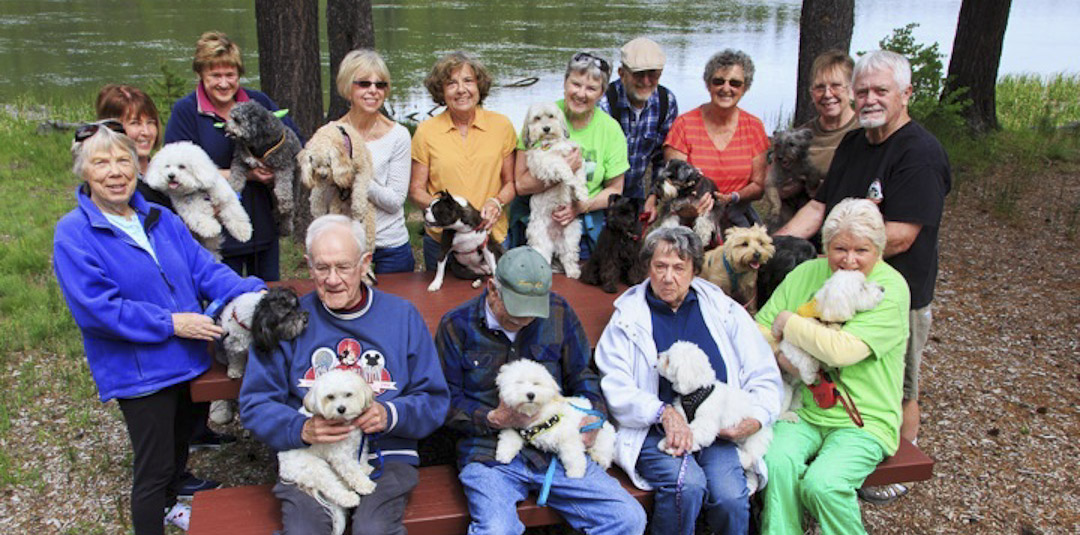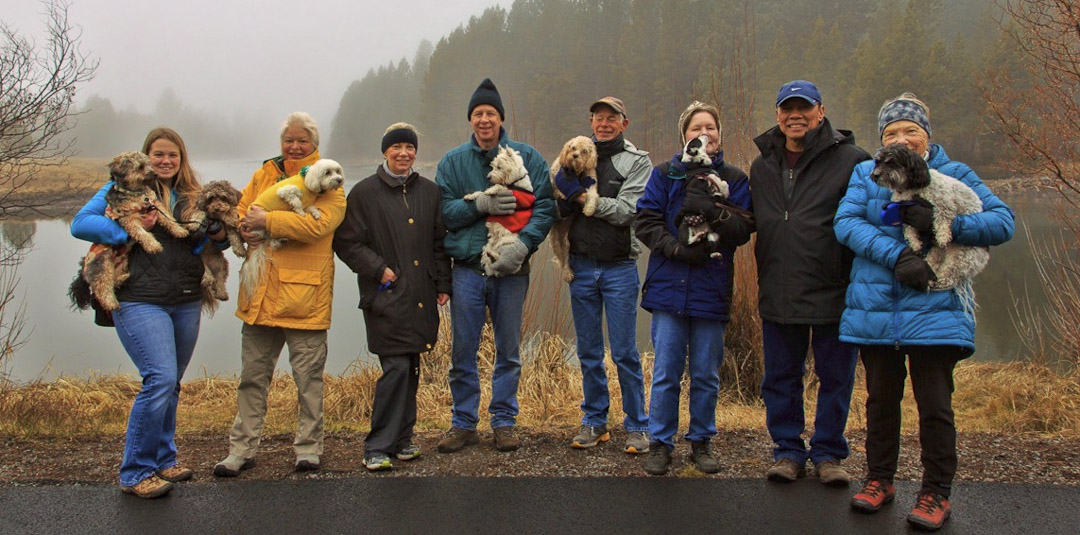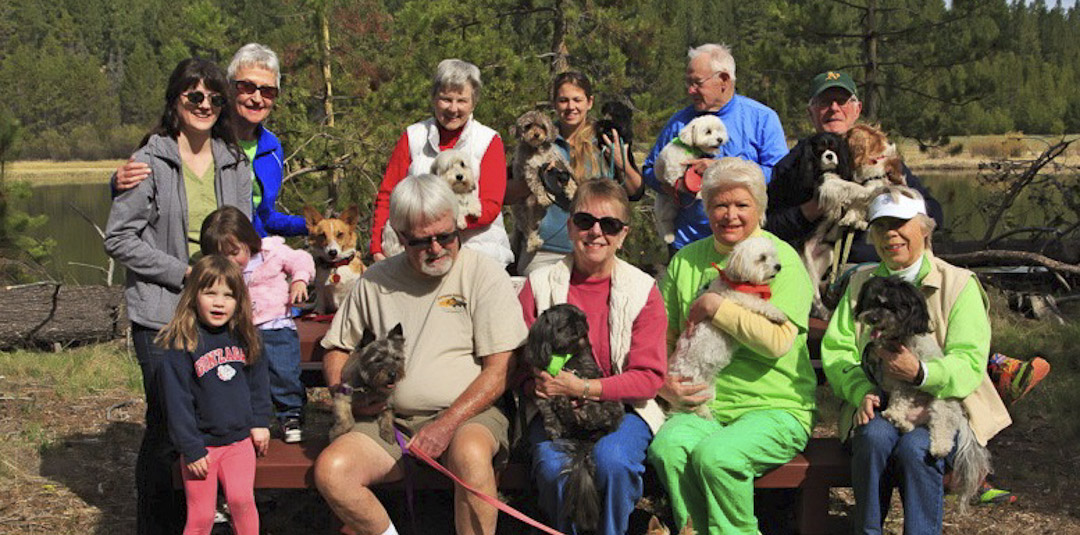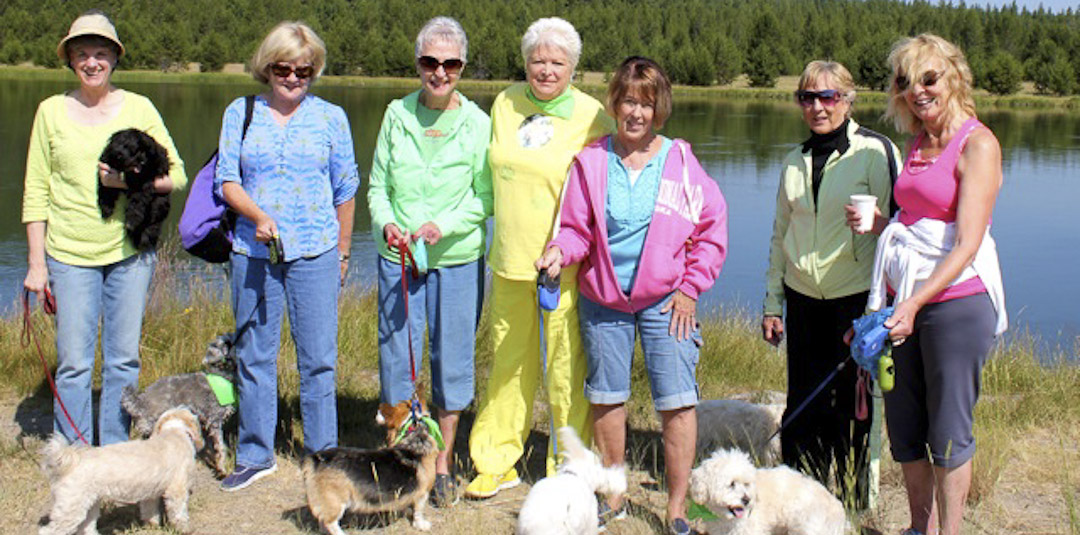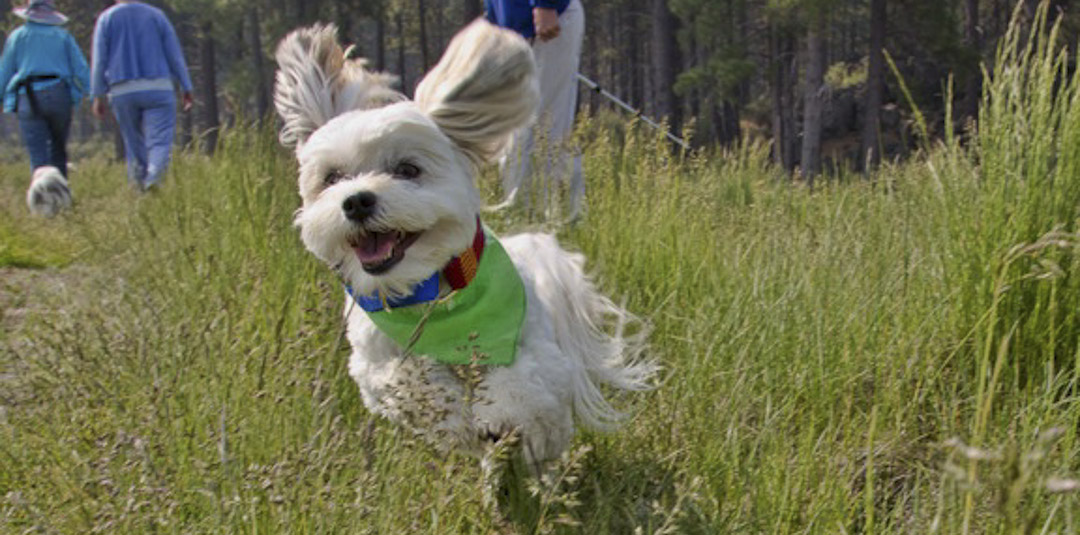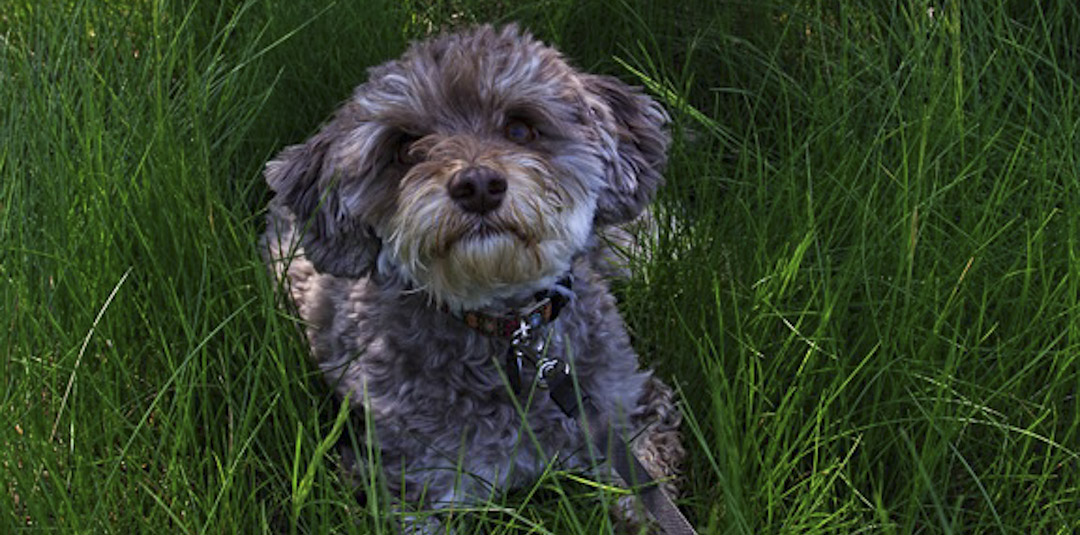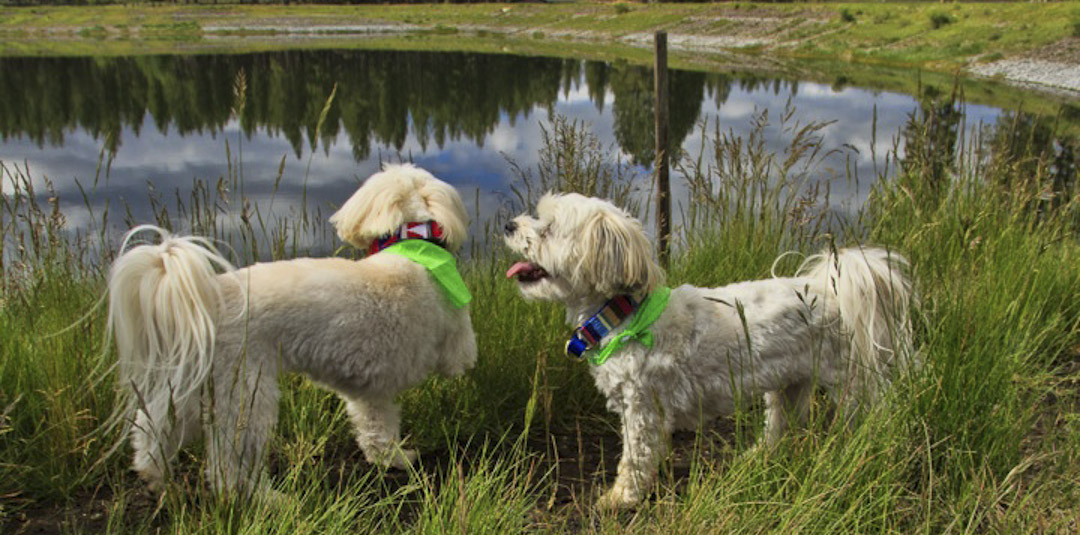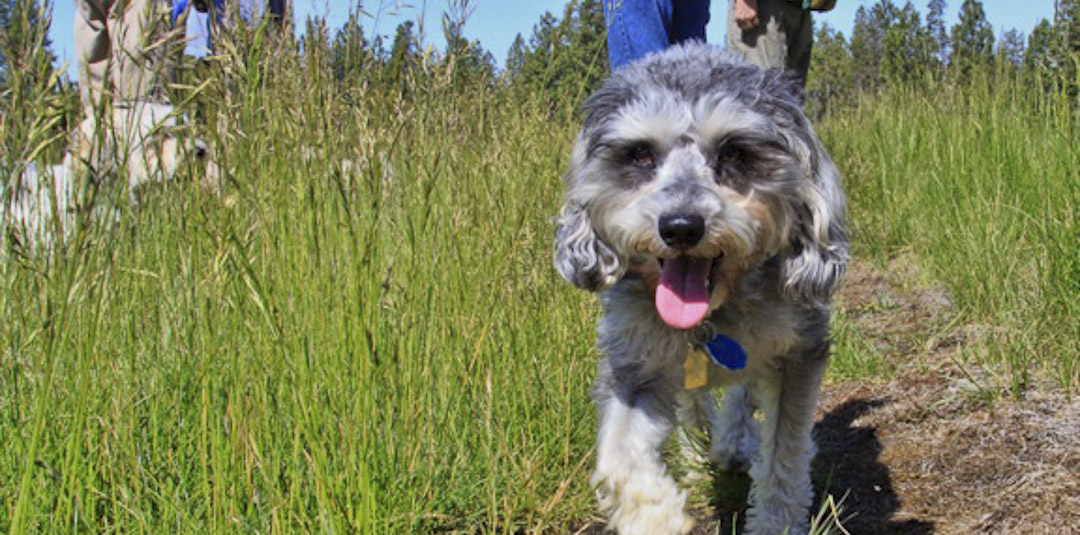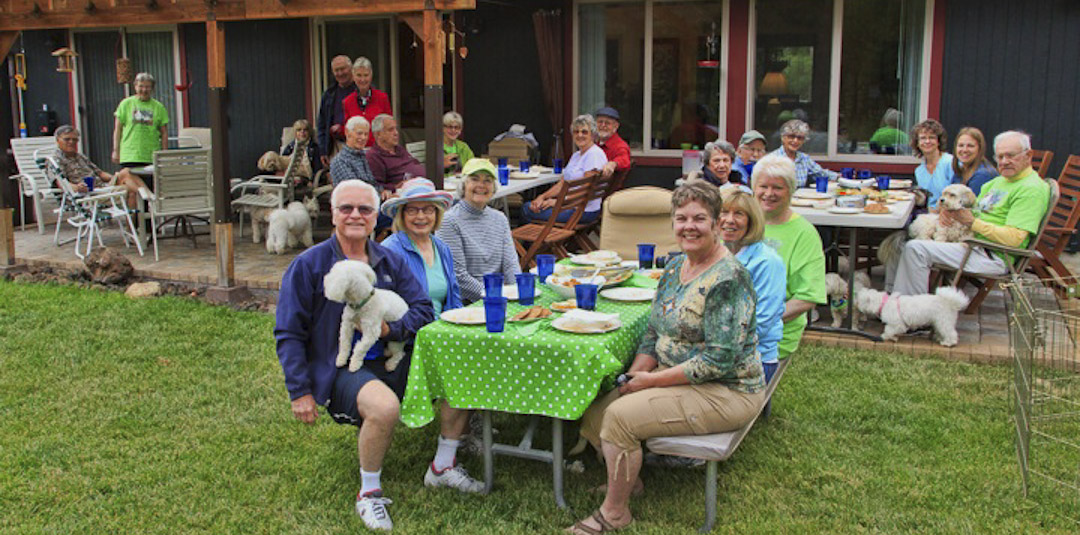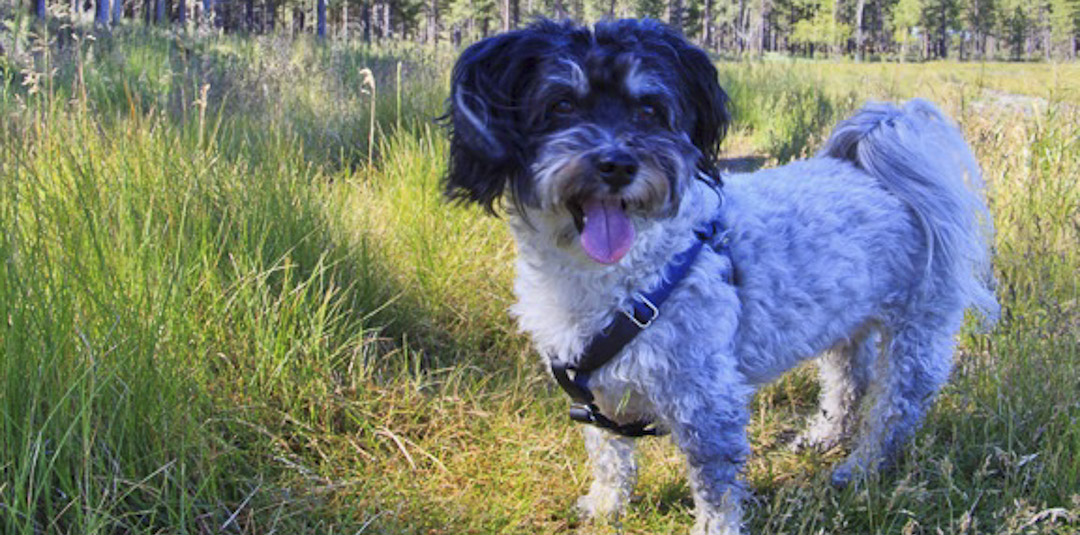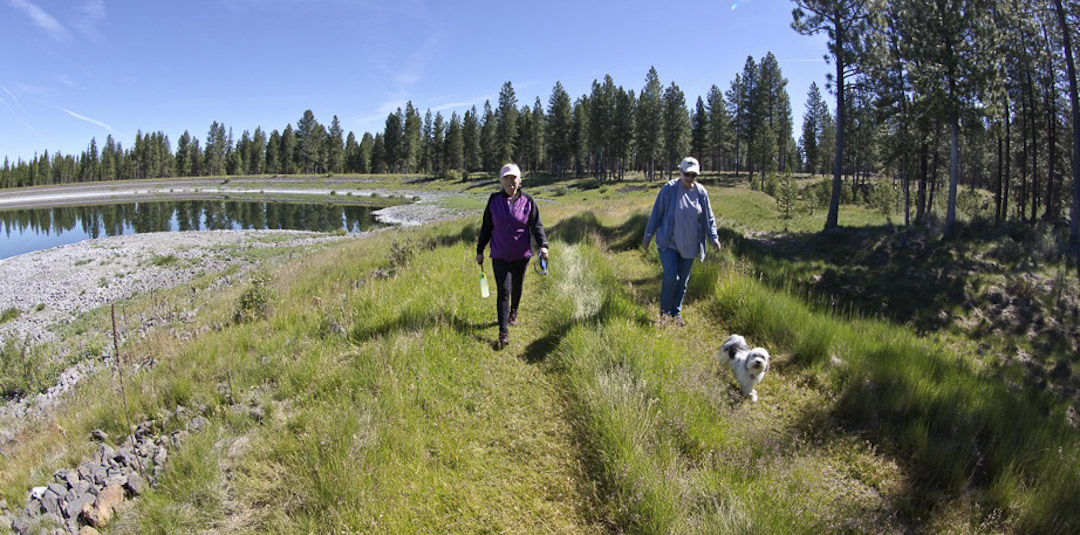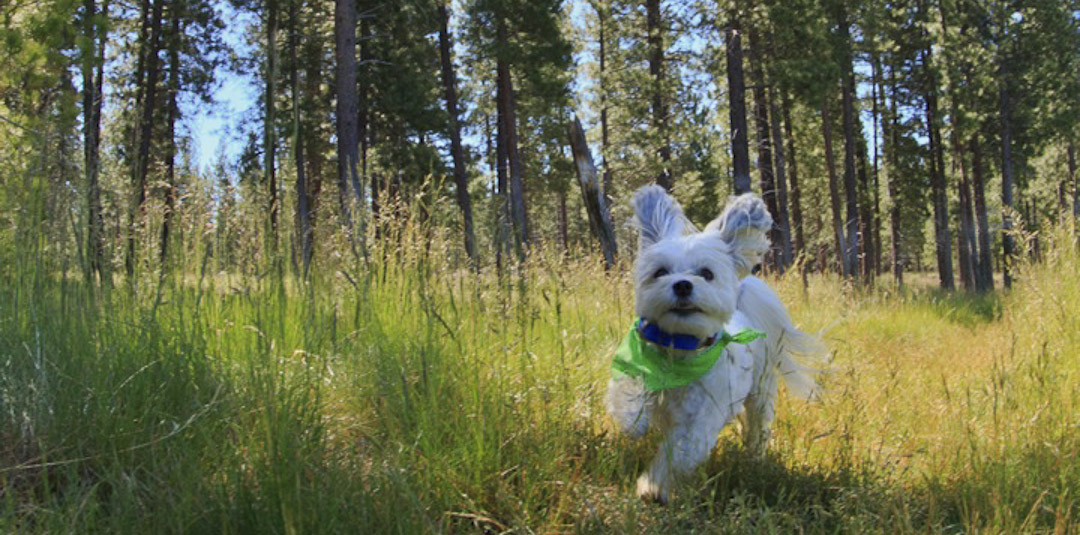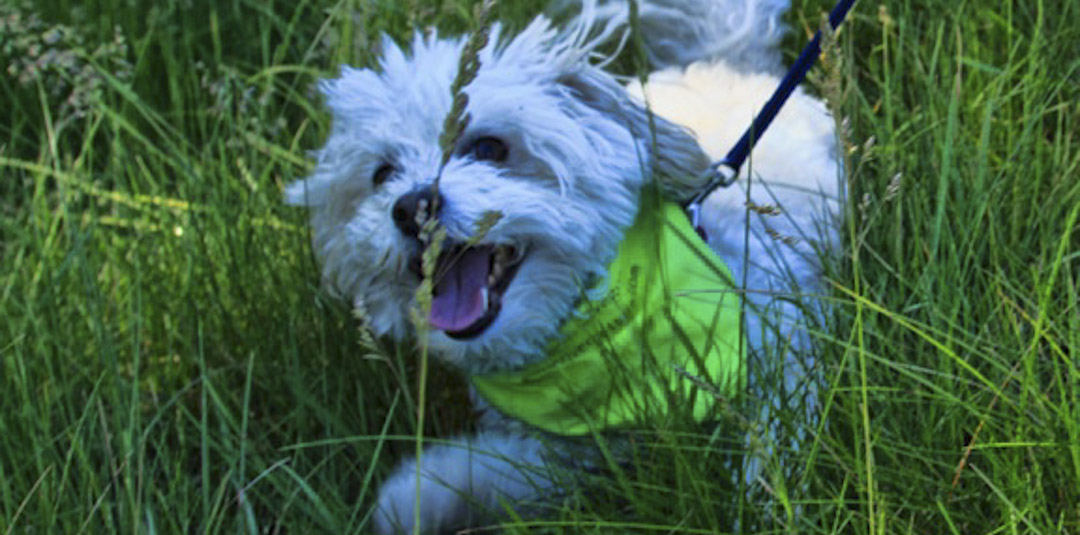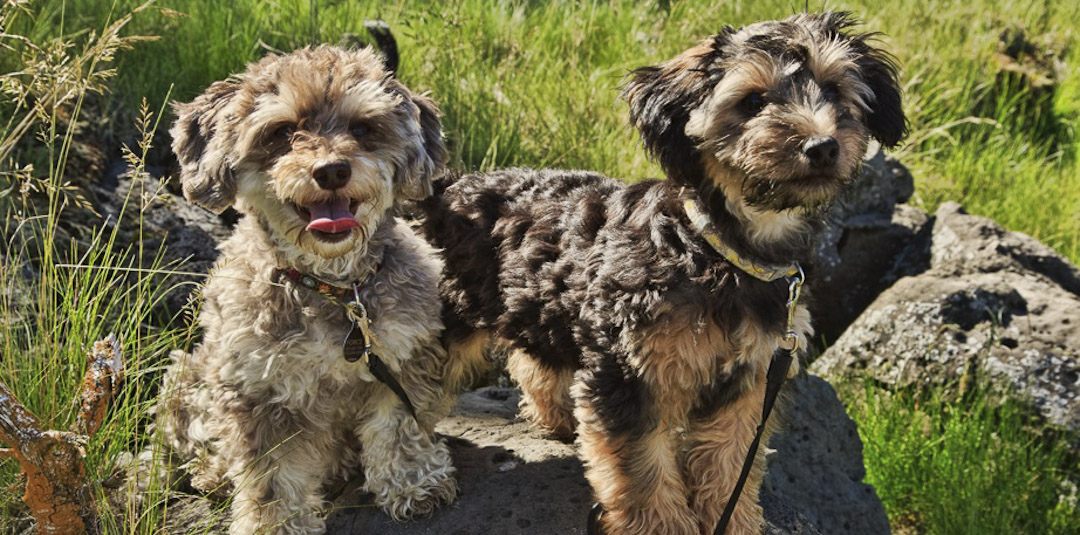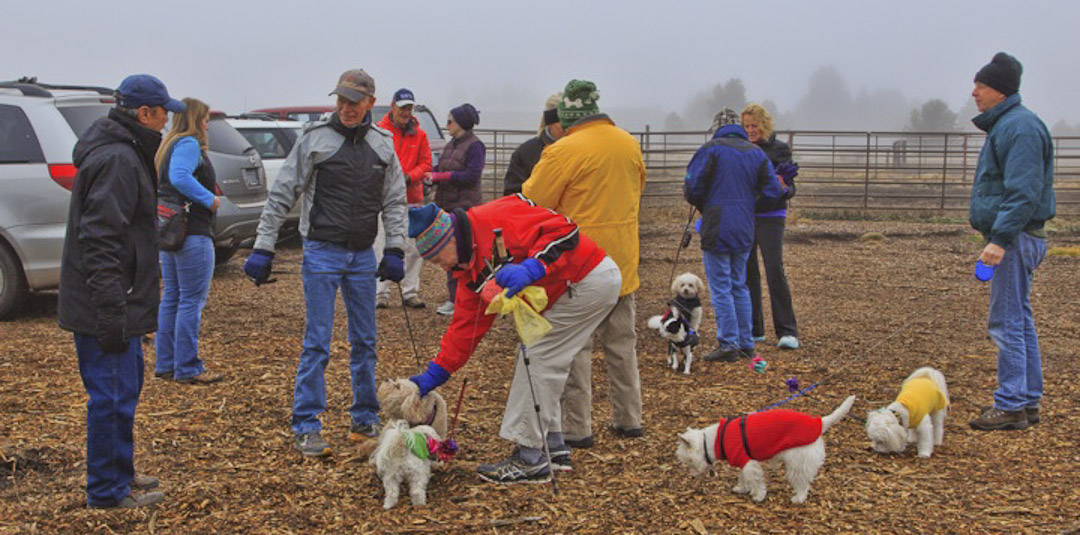 Walks
Our fall and winter walks will start at the Sunriver Lodge main parking lot. On Tuesday's we will meet and walk
at 1:30

in the afternoon. Fridays at 10:30.

On Friday's at 10:30 AM we will meet at the same lodge parking lot but will start off with a 20 Below Tail Gate Party with fresh hot coffee and cocoa along with yummy treats made or bought and brought by club 2 leggers. We never ask for folks to bring pastries and goodies to share but over the years, you all have been very creative and generous bringing treats. The walk starts whenever you wish. Just take off, go as far as you wish, as fast or slow as you wish, turn around and come back whenever you wish. These walk ways are cleared by the lodge so walking in the snow seems to be safe and comfortable for both 2 and 4 leggers.

Parties!
Our 4th annual 20 Below Halloween Extravaganza will be on Thursday, Oct. 26th from 2 to 4:30.
Fur naked is totally OK but over the years, doggie Halloween costumes have been fun and
some 2 leggers come in very creative costumes…
Cold soft drinks, beer and assorted wine will be complimentary as well as the plethora of hot and cold casseroles and salads and goodies brought by us dogparents. Plates and table ware will be supplied but please bring serving utensils for your super yummy good eats…
Our

4th

annual 20 Below Christmas Doggie Extravaganza will be on Thursday,

December 21st from 2

to 4:30.

Once again, cold beer, wine and soft drinks wil be complimentary. Salads, casseroles, (hot and cold) favorite family holiday treat cookies, cakes and candy brought to share. Plates and bowls as well as plastic utensils will be supplied. You are asked to bring a serving spoon or fork to dish up your masterpiece. Fur naked always in vogue but doggies are known to become little holiday gnomes and reindeer in costumes.
Directions to our club house below…